Welcome at Oostwegel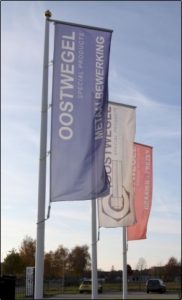 Our Company manufactures products from both metal and plastics. We undertake commissions for the complete end-to-end process from development of a prototype through to delivery of the completed product. We can handle delivery of both single units as well as large production runs. To facilitate this, our Company provides the following services and skills:

In-house engineering department
CAD/CAM specialist services
CNC turning
CNC milling
machine turning
fully automatic sawing
conventional turning / milling
drilling / fitting work / welding / use of welding robot
surface treatments

Our single multi-functional production facility, the well trained work force and the implementation of an ISO9001-certified Quality System enable us to provide our customers with well-engineered products of consistent quality at competitive prices.
This, together with our focus on our customers' needs and the flexibility of our operations, makes us an ideal partner.
Feel free to contact us anytime.
Our team at Oostwegel is looking forward to meet you!